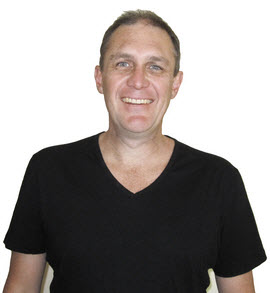 Russell Browne is the director of Brain Fog Genes and a published author in his field. He is a qualified practitioner of Advanced Nutrition, Advanced Herbalism, and Homeopathy. He is also qualified in Neuro-Linguistic Programming (NLP). Russell specializes in genetic nutrition, epigenetics, and nutrigenomics. Because everyone is different and so are their needs nutritionally. People often approach their health from the wrong perspective by following the crowds and hoping for results.
Genetically everyone has their advantages and disadvantages when it comes to good health. This is especially true for those with brain fog and many other brain health problems, by approaching each case based on this concept. Each person has different needs, this means a unique treatment can be found. This offers a much higher rate of success that can greatly benefit each patient.
Russell is a member of the Australian Committee of Natural Therapies (ACONT). He brings a wealth of professional knowledge and experience to his work and is highly regarded in this field.
Qualifications
SNHS Dip. (Advanced Nutrition)
SNHS Dip. (Advanced Herbalism)
SNHS Dip. (Allergy Testing)
SNHS Dip. (Homoeopathy)
ABNLP Cert (Master Practitioner Of Neuro-Linguistic Programming)
ABH Cert (Hypnotherapy)
---
Specializing in brain fog & other brain disorders/diseases
Brain fog and other brain disorders are complex problems. So it requires the right treatment to ensure the most successful outcome for those with these specific health problems.
Above all our focus is about specializing in genetics or epigenetics.  When a person knows that they have gene mutations, this represents an opportunity to understand and take advantage of those gene mutations. This changes the way we treat a person with the condition. Treating the problem/s the right way for each person genetically.  This enables us to support specific gene alterations that each person has and be able to help resolve and or prevent diseases, that are commonly associated with the gene defect and other gene mutations.  We look forward to working with you for the best possible outcome.
More often than not most people without realizing it have many other gene mutations that directly cause their health problems, by taking into account all gene mutations that are in fact problematic we are able to provide customized treatments which means a better outcome for each individual.